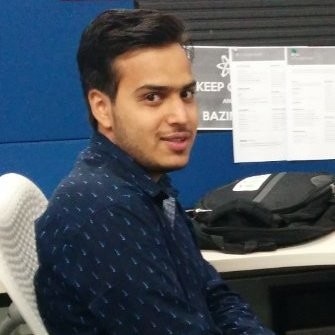 👋
Hello World, I'm Akash.
Software Engineer

with

8 years

of experience. I enjoy solving problems using
About me
After graduating with a Masters degree in Computer Science, I pursued the Software Engineer career at Intel. However, I learned full-stack web development by doing passion-projects. My favorite part of software enginnering is the problem-solving aspect. I love the feeling of finally figuring out a solution to a problem.
I am currently building LessenText - a text summarization saas.
When I'm not coding, I enjoy playing video games, watching thriller movies. I also enjoy learning history of the old worlds.
My projects
LessenText
LessenText is an advanced text summarization app that utilizes natural language processing techniques to generate concise and coherent summaries of lengthy texts.
Visit website
ReactJS
NextJS
Vercel
Supabase
FastAPI
Summarize webapge - Python Flask Application
A Flask application that extract and summarize webpage using Natural Language Processing
Visit website
Awesome Python CheatSheets
Python cheatsheets for developers that help them in study and in work.
Visit website
Python3
Java
DSA
Problem Solving
My skills
HTML
CSS
JavaScript
ReactJS
NextJS
Git
PostgreSQL
Python
FastAPI
Java
AWS
My experience
SDE I - Apps Scanner, IntelSecurity (McAfee)
Bangalore, India
I worked as a backend developer for Mobile Apps scanner services.
June 2016 – Sep 2017
SDE I - VPN client App, McAfee
Bangalore, India
I worked as an Android developer for 1 year.
Oct 2017 – Dec 2018
SDE II - Secure Home Platform, McAfee
Bangalore, India
I worked as a Software Engineer in Cloud and Android for the Secure Home Platform for the customer.
Jan 2019 – Sep 2021
SDE II - Dev experience, Appstore, Amazon
Bangalore, India
Worked as a Software Engineer in Appstore, improving certification process for devlopers and increasing visibility through promotion portal.
Oct 2021 - Aug 2023